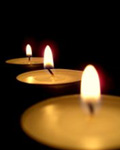 Summary
To view a video of the worship service from Dec. 6 click on the below link:
https://us02web.zoom.us/rec/share/6mg8dJtqwUdIu3vjdMOLb5tBU74mzcRHOvMhGJOZpQQAsRkKD6Pqcuk8AILkRhj2.iOlc7yqiSi_VeOgM?startTime=1607267179000
Scripture: Mark 1:1-8 "John the Baptist Prepares the Way" by Patrick Nafziger
Sermon: Back to the Future
Focus Statement: When the heart is moving in readiness, there is an openness to the "new"—perhaps the fresh thing God wants to do. To embrace the new requires a letting go of the past. Repentance means we are letting go and making space for God's new work in us.
---